What Is The Best Lens For Boudoir Photography
One of the first questions all photographers ask themselves before pressing the shutter button is "I'm I using the right lens?" Unfortunately there is not a easy university accepted answer that will be correct for every photographer. The lens you use is only a small part of the many things that go into taking boudoir photos. The size of space you're shooting in, The mood and feel you are trying to achieve, etc. Boudoir is more about the woman being photographed and the atmosphere, wardrobe, lighting and styling, then the gear the photographer is using.
Boudoir can be shot using any lens, depending on the style you are going for. That beings said there are a few lens I use more then the rest. My Fujifilm XF 35mm f/1.4 R (Full Frame 53mm) is my main shooting lens followed very closely by the Fujifilm XF 23mm f/1.4 R (Full Frame 35mm) and Fujifilm XF 56mm f/1.2 R (Full Frame 85mm). I also have the Fujifilm XF 90mm f/2 R LM WR Lens (Full Frame 137mm) but I don't use this one very often when shooting boudoir. I try to match the lens to the style and mood to the image I'm taking.
At the end of the day don't be afraid to try diffident lenses and you will soon find one the fits your style.
Here is a example of a photo taken at 35mm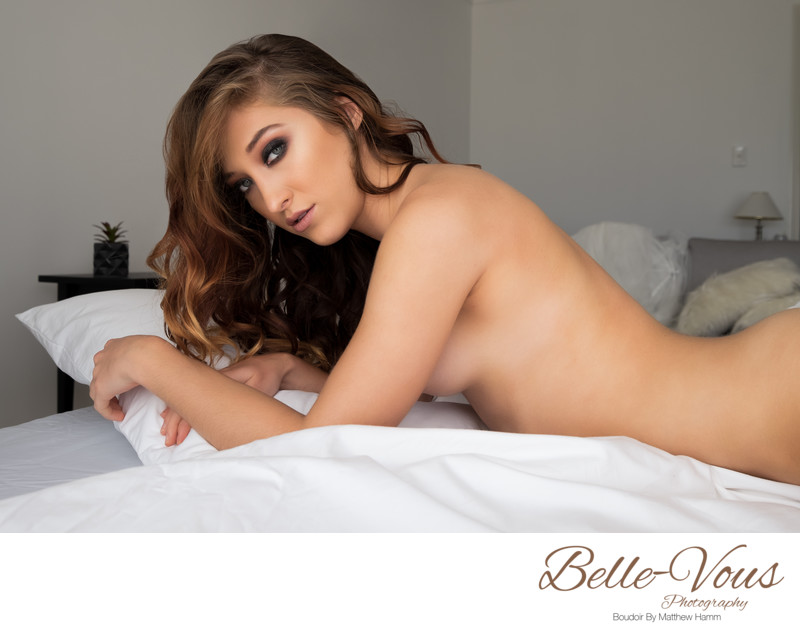 Fujifilm X-T1 with the Fujifilm XF 10-24mm f4 R OIS. Shot at 24mm (FF 35mm) 1/60 f5.6 ISO 400
Here's one taken at 50mm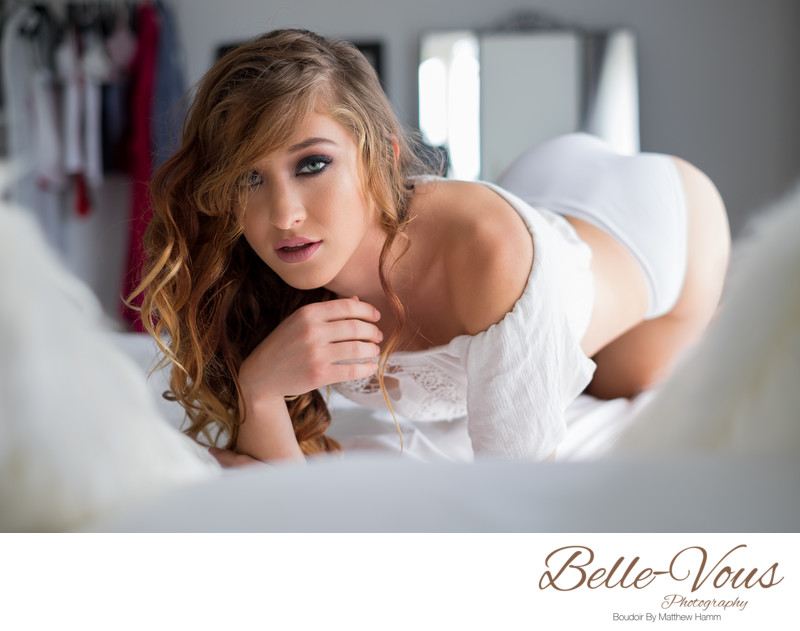 Fujifilm X-T1 with the Fujifilm XF 35mm f/1.4 R (FF 50mm). Shot at 1/60 f2.0 ISO 200
Here's one at 85mm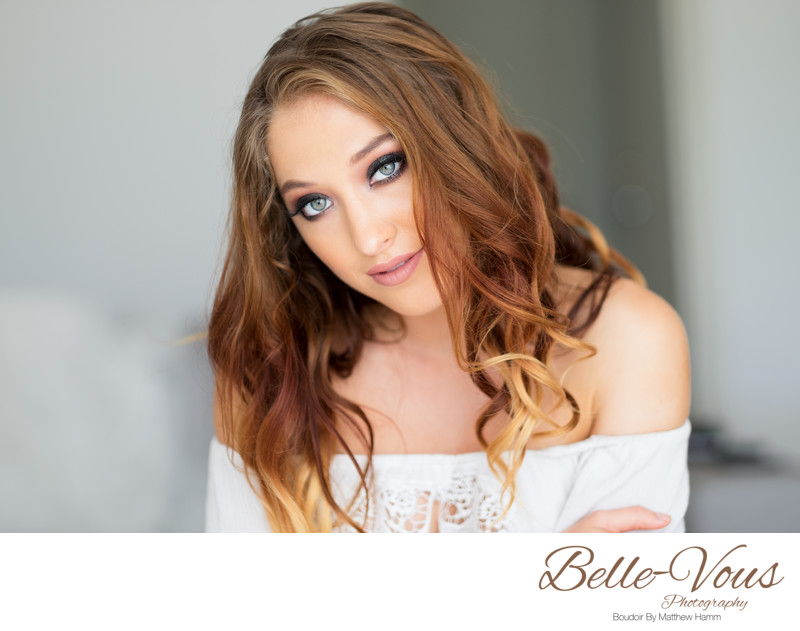 Fujifilm X-T1 with the Fujifilm XF 56mm f/1.2 R (FF 85mm). Shot at 1/180 f1.4 ISO 200
---
Copyright All rights reserved © 2014 - 2023 Matthew Hamm | Belle-Vous Photography
4 Fryer Close Bellbowrie 4070 QLD Australia
Brisbane | Sunshine Coast | Gold Coast | Toowoomba | Ipswich
Privacy Policy | Safe Space Policy | Terms and Conditions | Feedback