Honey Birdette: should you wear it for boudoir photography?
It would be best if you didn't have to do hours of research by yourself. To save you time and stress involved when looking for lingerie for boudoir photoshoots. I have gathered up my thoughts on Honey Birdette's range of lingerie.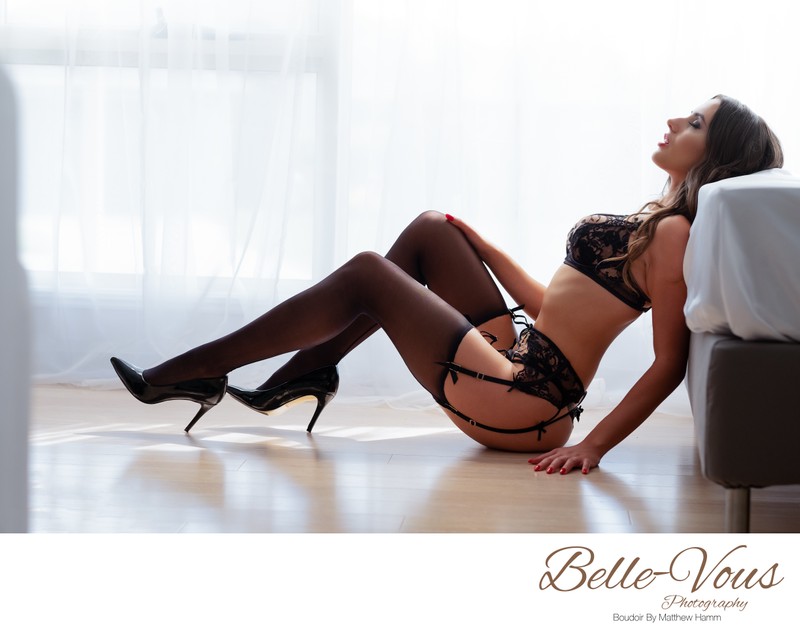 What is Honey Birdette?
Honey Birdette is an Australian luxury lingerie brand. Founder and Creative Director Eloise Monaghan opened Honey Birdette's first store in 2006 at 84 Vulture Street, West End Brisbane. From that store Honey Birdette quickly became one of the leading lingerie brands in Australia. You can now find their stores in the United Kingdom and the United States.
What does Honey Birdette sell?
They are best known for their provocative bespoke high-end lingerie and their naughtier than you would expect premium "bedroom accessories" that will send to the edge and beyond.
What style of lingerie is available at Honey Birdette?
To put it simply, really sexy lingerie for any body type! Is light and lacy your style, maybe a little bit of S&M inspired pieces or something in-between? Honey Birdette will have something you will fall in love with!
Why wear Honey Birdette to a boudoir photoshoot?
I cannot think of reason you wouldn't want to wear Honey Birdette's beautiful luxurious lingerie sets to a boudoir photoshoot. Honey Birdette has been making waves in the Australian lingerie industry. Their lingerie collections are uncompromising, making them a perfect choice for "edgy" boudoir photography for petite or curvy women. Not all lingerie stores are created equal or have options for most body types.
Best for any body type
Being a boudoir photographer, I have worked with women of all shapes and sizes. In my experience, Honey Birdette lingerie looks the best no matter your body type. Some other brands were obviously only designed with one body type in mind. But with Honey Birdette, the same set will look great on a petite or curvy body.
Lingerie quality
Honey Birdette lingerie always has a high-end look and feel and has amazing attention to detail to all of their sets. I highly recommend perusing through the Honey Birdette website or one of their Brisbane stores. I guarantee you won't get bored of their lingerie. Your significant other will also really enjoy it when you show up in the bedroom wearing it.
Lingerie sizing
Bands 8 to 18
Cup A to G
Honey Birdette offers a wide range of sizes, from petite to curvy. Most of their bras you can find in band size 10 to 16, and the best part is the small band sizes are also available with larger cup sizes. Making finding the perfect fitting set that much easier.
Lingerie prices as of 2021
Bras from $100 to $160
Briefs from $80 to $120
Thongs from $70 to $100
Suspenders from $80 to $160
Bodysuits and Corsets from $120 to $300
Robes and Chemises from $150 to $260
White Bridal Lingerie from $30 to $200
You can assume you would need to pay more than your average set of lingerie for the uniqueness and quality of the sets available at Honey Birdette. And you would be right! A complete set can set you back over $300, But oh, I swear you will be blown away by their lingerie! When compared to the prices of other high-end bespoke lingerie brands, Honey Birdette is a steal.
How do I clean Honey Birdette lingerie?
Like with most lingerie, it's best to hand wash them in cold water. If you must use a washing machine, be sure to use a lingerie washing bag and put the machine on the delicate cycle. When drying, I learnt the hard way that it's best to gently pat with a white towel till not dripping with water. When the lingerie is fresh out of the wash and is still wet, you risk colour transfer to the lingerie. That's how a set of beautiful white bridal lingerie I had in the studio got blotches of different colours on it. 😭
Boudoir photos of honey birdette lingerie
Honey Birdette locations in Brisbane and South East Queensland
Queen Street Mall

Brisbane, Queensland 4000

---




322 Moggill Road

Indooroopilly, Queensland 4068

---




1151 Creek Road

Carindale, Queensland 4152

---




Cnr Gympie and Hamilton Roads

Chermside, Queensland 4032

---




Cnr Logan Road & Kessels Road

Mt Gravatt, Queensland 4122

---




North Lakes Drive

North Lakes, Queensland 4509

---




103 Foxwell Road

Coomera, Queensland 4209

---




Hooker Blvd,

Broadbeach Queensland 4218

---




154/164 Horton Parade

Maroochydore Queensland 4558

---




Cnr Dent St &, Margaret St

Toowoomba City, Queensland 4350

---



---
Copyright All rights reserved © 2014 - 2023 Matthew Hamm | Belle-Vous Photography
4 Fryer Close Bellbowrie 4070 QLD Australia
Brisbane | Sunshine Coast | Gold Coast | Toowoomba | Ipswich
Privacy Policy | Safe Space Policy | Terms and Conditions | Feedback