What Happens During Boudoir Photoshoots
The Boudoir Experience
Step One - Your Questions - Phone Or In-Studio Consultation
I'm sure you're super excited and have tons of questions to ask but don't worry, we go over every little detail together. It's so much easier to go over the process and answer your questions you might have in person here at the studio or over the phone. This chat helps me get to know you better and customise your experience to best suit you and your personality. This quick chat is your time to shine. I'd love to have the opportunity to plan a one of a kind boudoir experience and show you just how beautiful you are and help unlock your inner badass babe!
We'll go through the process from start to finish, what to expect, full pricing and payment plan info and answer all of your questions!
Remember to give yourself around 30-60 mins time for the consultation. During your consult, we will schedule the date for your photoshoot and reveal session. Be sure to give yourself plenty of time if you are on a strict deadline (weddings, birthdays, etc.) as I'm usually booked out months in advance and it can take up to approximately 4-6 weeks for prints and images to be ready.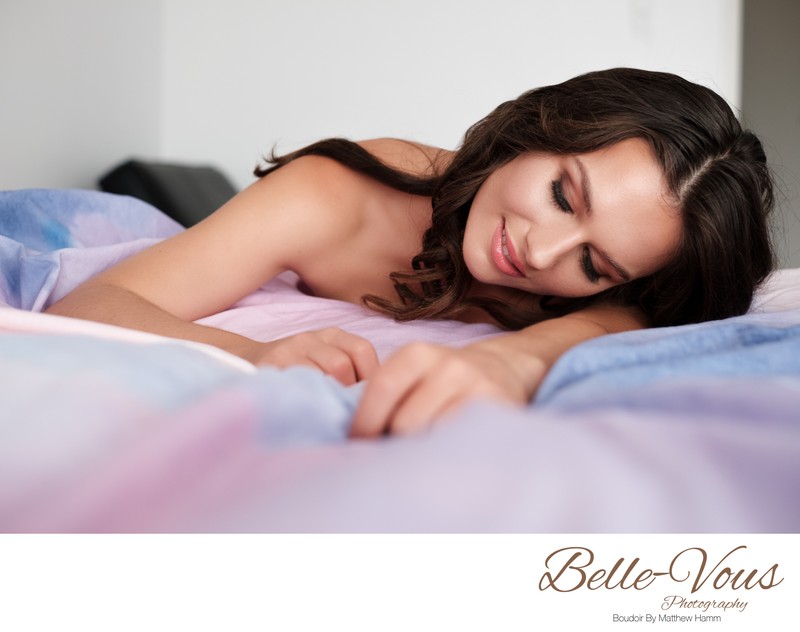 Step Two - Your Session - Let's Get Started
Your session is the fun part! Your session takes place in our boudoir studio in Bellbowrie. If your boudoir photos are going to be a gift, it helps to plan a cover story with your girlfriends to tell your partner just in case. Your girlfriends treating you to a relaxing visit to a day spa is a great cover story just in case you can't get out of the house without your partner knowing.
Your boudoir experience is all about you! I offer full-service boudoir photoshoots. You arrive, sit down and have a full makeover done. It's a day full of getting pampered and feeling fantastic. No going to work, cleaning the home, no kids screaming at you giving you a headache. This time is only for you and you alone. The day lasts for around 3-5 hours, depending on the style of makeup and the session package you chose. Bring as many outfits as you like. We will go over them together at the beginning of your session, and I'll help you pick out the best ones for your body type and the style of photos you are wanting. Depending on which session you choose, we will have time for 2-3 different outfits and an option to do implied/tasteful nudes.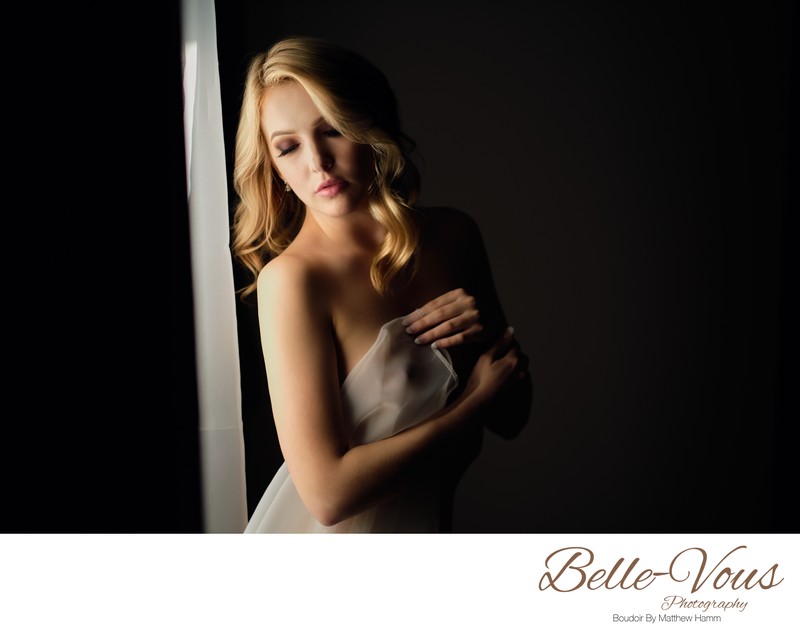 Step Three - Ordering Session/Your Reveal - Get Ready To Rediscover Yourself
I've been working for over two weeks, and this is the moment we both been excitedly waiting for! Your reveal and ordering session will be scheduled 1-2 weeks after your photoshoot date. Your reveal takes place in the studio. This is where I also show you all of the fantastic product samples I have. If you are long-distance booking and travelling back to the studio isn't an option. We can do the reveal via screen sharing. My favourite part is showing you the personalised slideshow I made to show you how incredible you look! Once we are done with the slideshow, we will look through your photos one by one, and you can pick out your favourites. After we have selected your favourites, I will show you the fantastic products, and you can touch and feel them, so you know what yours will be like.

Step Four - Picking Up Your Products - The Time Has Come To See Yourself Under A New Light!
After around 4-6 weeks after your reveal/ordering session, or after your final payment if you're using a payment plan. You will get an exciting phone call to inform you that your products are ready to be picked up! We will schedule a time for you to come to the studio and finally see an album full of your images or wall art, folio box, etc. Seeing the images printed in such an incredible feeling.
We are done…. but maybe not forever, trust me, these boudoir experiences are super addictive. Over half of the women that have a boudoir experience with me book another to celebrate life milestones like 30th, 40th and 50th birthdays, pregnancies, weddings, weight loss, etc.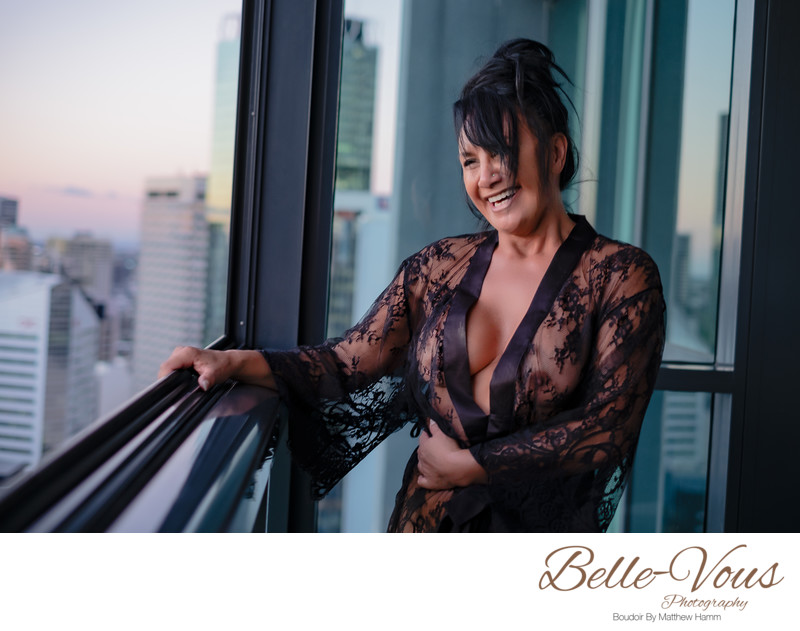 ---
Copyright All rights reserved © 2014 - 2023 Matthew Hamm | Belle-Vous Photography
4 Fryer Close Bellbowrie 4070 QLD Australia
Brisbane | Sunshine Coast | Gold Coast | Toowoomba | Ipswich
Privacy Policy | Safe Space Policy | Terms and Conditions | Feedback
What Happens During Boudoir Photoshoots