How To Find Your Photographer
How To Find The Perfect Professional Boudoir Photographer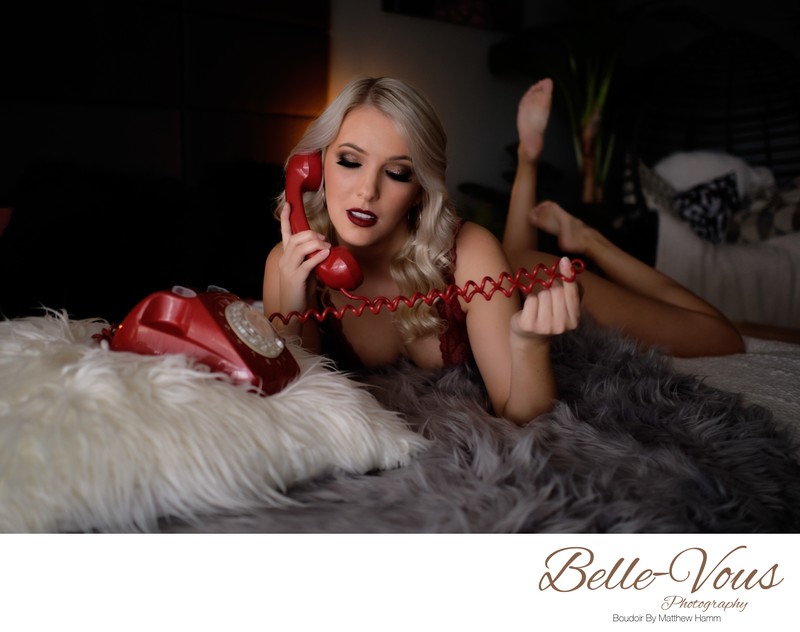 Finding the perfect professional boudoir photographer can be a daunting task, as you want someone who can capture your beauty, personality, and emotions tastefully and artistically. With so many photographers out there, it can be overwhelming to choose the right one for you. In this article, I will provide you with tips on how to find the perfect professional boudoir photographer that will create stunning and timeless images that you will treasure forever.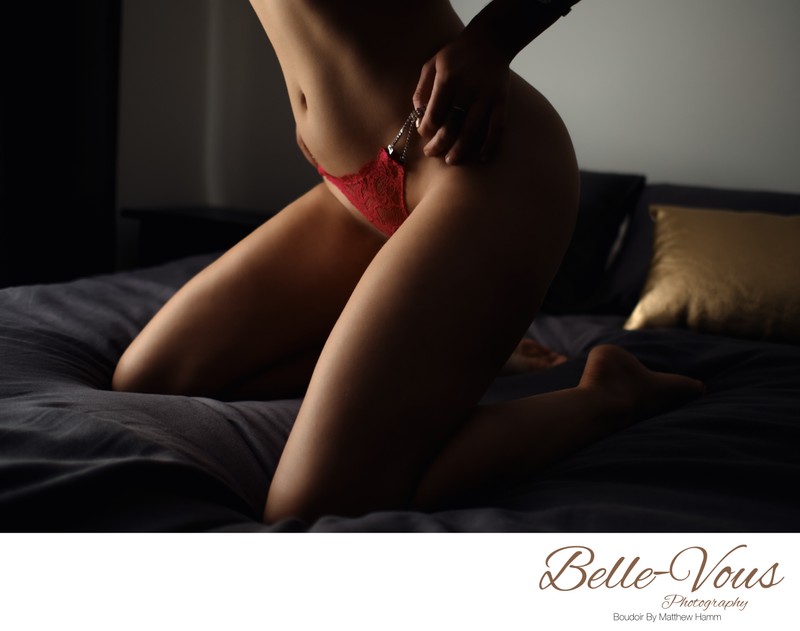 Pricing
One of the first things you should consider when choosing a boudoir photographer is pricing. While it's important to stick to your budget, it's also crucial to ensure that you are getting a quality service for your money. Don't base your decision on price alone, as the cheapest option may not always be the best choice. Look for a photographer who offers a package that suits your budget and includes everything you need for your session, such as the shoot time, number of outfit changes, retouching, and the final products. Make sure to read the pricing information carefully and ask any questions you have before making a final decision.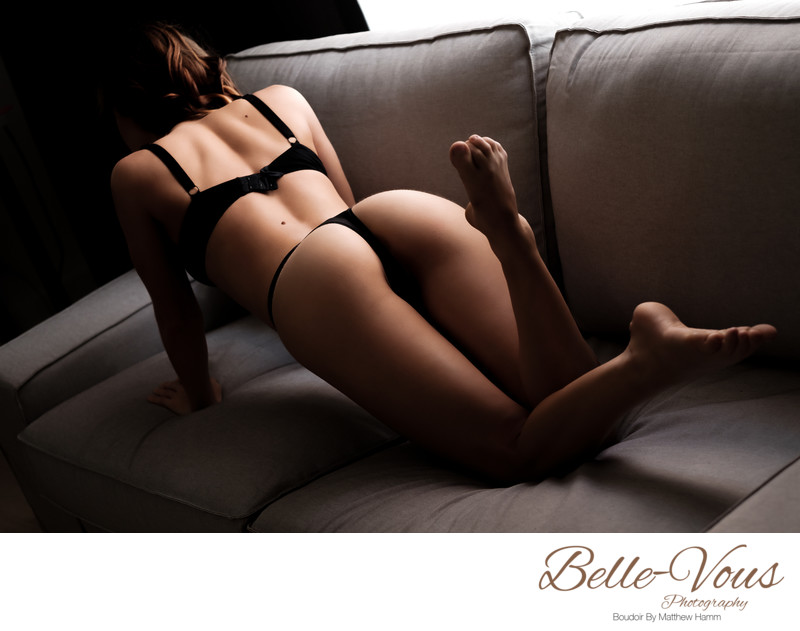 Research
Researching boudoir photographers is a crucial step in finding the perfect match for you. Start by searching online for photographers in your area and look for reviews and ratings from previous clients. This will give you an idea of the photographer's reputation and quality of work. Take a look at their past work and see if their style aligns with your vision. Do they shoot in a way that makes you feel comfortable and confident? Are their images tasteful and elegant? It's also a good idea to read reviews from past clients. Their feedback can give you a better idea of the photographer's professionalism, communication skills, and overall experience.

Once you have a list of potential photographers, do some more research on them. Check out their website, blog and social media pages to learn more about their services and their personality. Read through their bio to see if you share any interests or values with them. Consider contacting them directly to ask any questions you have and to get a sense of their communication skills. This is important, as you want to work with a photographer who is easy to talk to and who makes you feel comfortable. Ultimately, you want to choose a photographer who aligns with your vision for your shoot and who you feel you can trust to capture your beauty in the best possible light.

Once you have narrowed down your list of potential boudoir photographers, reach out to them and ask any remaining questions you may have. Inquire about their availability, the types of packages they offer, and any additional services they provide. Don't be afraid to ask about their experience working with clients of all shapes and sizes, or about the makeup and hair styling options they offer. By taking the time to research and connect with a photographer that feels like the perfect fit, you can ensure a successful and empowering boudoir photography experience.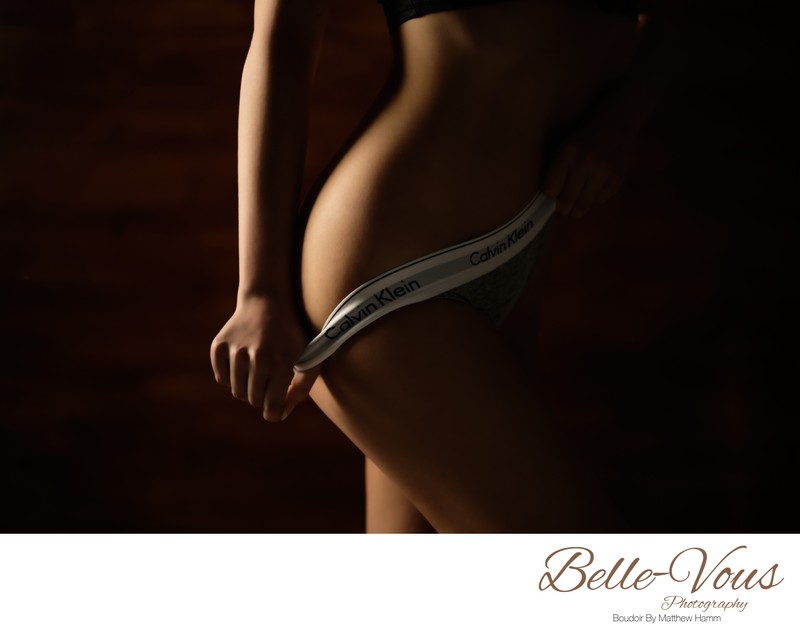 Studio Space
When it comes to boudoir photography, the studio space can make all the difference in the world. A professional boudoir photographer should have access to a well-equipped studio with comfortable and private areas for clients to change and get ready. Make sure to ask the photographer about their studio space and the available amenities.

Consider the size and layout of the studio. A larger space can give the photographer more room to work with, while a smaller space can create a more intimate and cozy setting. Look for a studio that is well-lit with natural light or a variety of lighting options that can create the perfect mood for your shoot.

It's also important to consider the overall ambience of the studio space. A relaxing, comfortable environment can help you feel more at ease during your shoot, while a sterile or unwelcoming space can make you feel tense and uncomfortable. A good boudoir photographer will make sure that their studio is clean, comfortable, and welcoming to help you feel your best during your shoot.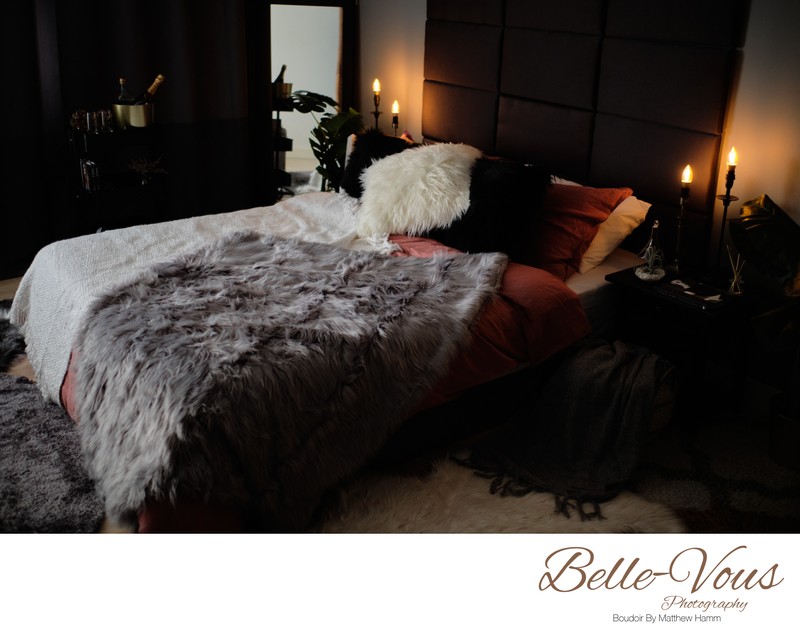 Privacy
Privacy is a key concern when it comes to boudoir photography. Many women feel self-conscious about posing for intimate photographs and want to ensure that their images are kept private. When choosing a boudoir photographer, it is important to consider how they will protect your privacy.

One way to ensure privacy is to choose a photographer who operates out of a private studio space. This can provide a more secure and controlled environment for the photo shoot. Look for photographers who have their own private studio space, as opposed to those who rent space from another studio or hotel room. A private studio can ensure that no one else will be present during your photo shoot and that your images will remain confidential.

Another way to protect your privacy is to discuss the photographer's policies around image sharing and storage. Be sure to ask how the photographer stores their images and whether they keep them on a secure local server or in a cloud-based storage system. Additionally, ask whether the photographer will share your images with anyone else, such as models or other clients. A reputable boudoir photographer will have a clear policy about image sharing and storage and will be able to answer your questions confidently and transparently.

Finally, it is important to discuss how the images will be presented to you. Many boudoir photographers offer online galleries where clients can view their images, but it is important to ensure that these galleries are password-protected and secure. You should also discuss whether the images will be watermarked, which can help prevent unauthorised use. Additionally, you may want to ask whether the photographer offers physical prints, and if so, how they will be delivered to you. By discussing these details ahead of time, you can ensure that your boudoir photography experience is as private and secure as possible.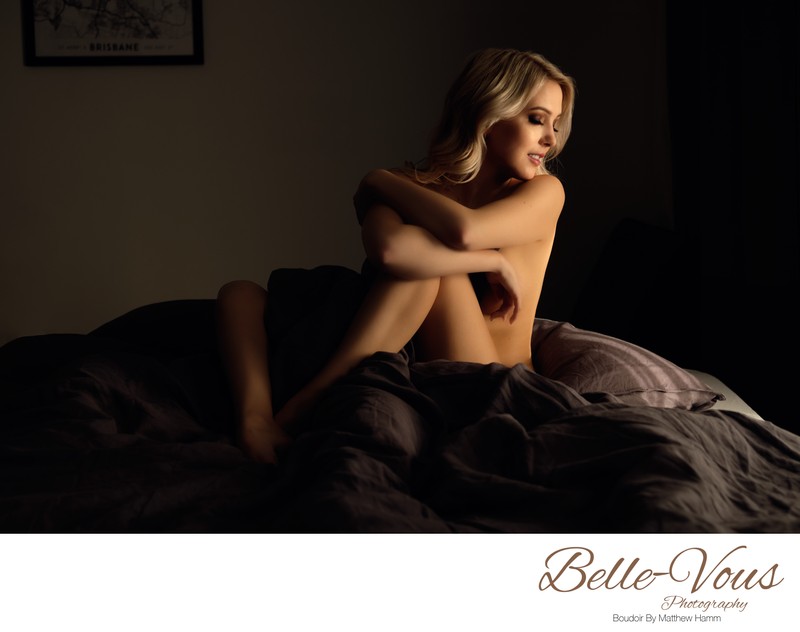 Know your photographer
Getting to know your boudoir photographer is crucial to having a comfortable and successful photoshoot. Before booking, it's important to find out what the photographer's approach is to make sure it aligns with your expectations. You can start by checking out their website and social media pages to get a sense of their style and personality. Look for a photographer who values communication, listens to your needs, and is open to your ideas.

Once you've identified a few potential photographers, reach out to them with any questions you may have. This is a great opportunity to discuss your vision for the shoot, ask about the process, and get a sense of how the photographer works. A good photographer should be able to guide you through the process and make sure you feel comfortable and confident throughout the shoot.
Another great way to get to know your boudoir photographer is to schedule a consultation or meet in person before the shoot. This gives you the chance to discuss your ideas and get a sense of how you'll work together. You'll also get a chance to see their portfolio and talk about any concerns you may have. A good photographer will listen to your needs, offer suggestions and guide you through the process, ensuring you feel comfortable and confident every step of the way.

---
Copyright All rights reserved © 2014 - 2023 Matthew Hamm | Belle-Vous Photography
4 Fryer Close Bellbowrie 4070 QLD Australia
Brisbane | Sunshine Coast | Gold Coast | Toowoomba | Ipswich
Privacy Policy | Safe Space Policy | Terms and Conditions | Feedback