Experience a 1-hour in-studio FINE ART NUDE photography session that features multiple sets, styling, and lighting techniques to showcase and celebrate your unique form. This shoot includes professional makeup to enhance your natural beauty.
From the photographs, we'll fully retouch and enhance the images to create stunning, one-of-a-kind art pieces for your home. Choose from large format archival prints, coffee table display books, or digital files to create your own personalised collection.
Included is a private in-studio viewing session to select your favourite images for retouching and printing. If you don't see an option that fits your needs, contact our studio and we'll customise a package just for you.
Though not for everyone, these shoots are incredibly fun, liberating, and empowering. They offer an opportunity for a creative collaboration between the artist and subject, with no rules when it comes to posing. The dimly lit room provides an intimate atmosphere for capturing your essence. This once-in-a-lifetime experience allows you to create personal and private art that you'll cherish every day, making it a true conversation piece.
---
10 Images Retouched - $700
20 Images Retouched - $1,300
30 Images Retouched - $1,800
40 Images Retouched - $2,300
50 Images Retouched - $2,600
---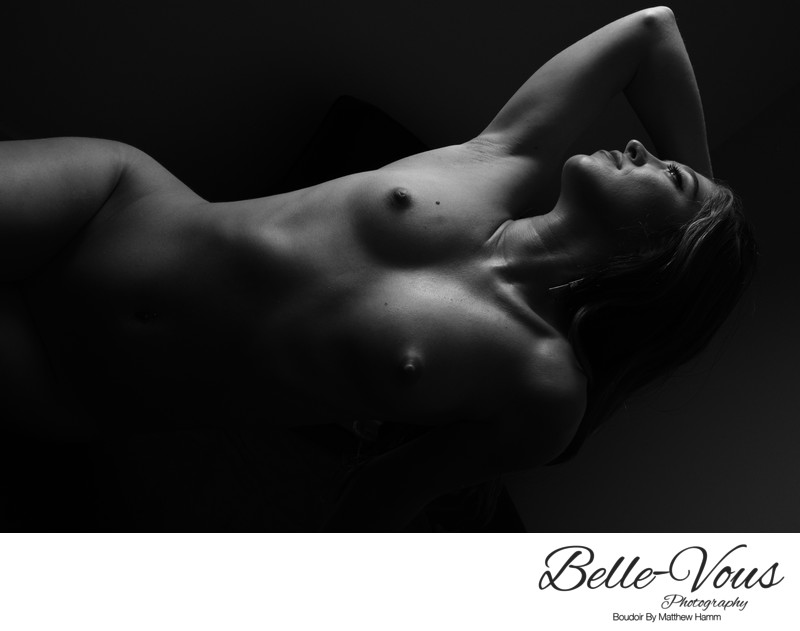 ---
---
Copyright All rights reserved © 2014 - 2023 Matthew Hamm | Belle-Vous Photography
4 Fryer Close Bellbowrie 4070 QLD Australia
Brisbane | Sunshine Coast | Gold Coast | Toowoomba | Ipswich
Privacy Policy | Safe Space Policy | Terms and Conditions | Feedback