Empowering Confidence Through the Lens: My Evolution as a Boudoir Photographer
Hi there, I'm Matthew, a professional photographer based in beautiful Brisbane, Queensland. Over the past nine years, I've forged an unexpected but deeply fulfilling career in Boudoir photography. Unexpected, because if you had asked me back in 2012, I would have fervently distanced myself from anything even remotely associated with the term 'Boudoir.'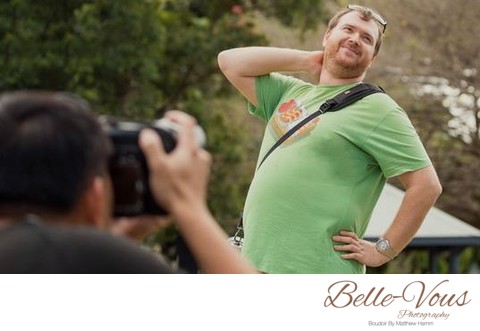 Back then, Boudoir photography wasn't quite as respected or refined as it is today. Instead, it was marred by an unflattering reputation, saturated with dudes with cameras who cared less for artistry and more for taking indecent pictures of girls in their lingerie. As someone who respects the art of photography and the integrity of subjects, this behaviour was deeply unsettling. Hence, I found myself gravitating towards other genres, such as business headshots, professional dancers, fashion shows and modelling portfolios.
This work, unexpectedly, paved the path to my future in Boudoir photography. I got in touch with an escort, Uh let me rephrase that. She got into touch with me, she was a friend of some of the dancers I was photographing, asking if I could take branding photos for her business.Though initially hesitant, given the new territory and the genre's troubled reputation, I decided to take on the project. The shoot went beyond my expectations – we had fun, and the photos were so stunning she hired me a few more times for more photos.
What started as an incidental gig soon snowballed into something much larger. Word spread, referrals poured in, and I began working with various different clients. As I delved deeper into this genre, I discovered something remarkable – it wasn't merely about capturing sexy photos; it was about instilling confidence, self-love, and a sense of worthiness in the women I photographed. Often, my clients would arrive nervous, unsure of what to expect. But by the time they left, they felt like rockstars. Even before finishing the photoshoot, they would snap a photo of the preview on the back of my camera and send it to their friends, so moved by the transformational experience. This revelation made me realise that my boudoir shoots were about far more than photographs. The real treasure was the empowering experience and the confidence it instilled. The photos were simply souvenirs.
My style also helped set me apart from the traditional boudoir photographers. I've always preferred a darker, moodier aesthetic, I love the look of soft golden light from a setting sun filtering through a window. I love it so much I've knocked down walls at my home studio and installed big west-facing windows in pursuit of this look. This signature style has been a key differentiator for me, resonating with clients who share a similar aesthetic preference.
From wanting to distance myself from the unseemly side of Boudoir photography to wholeheartedly embracing it as a means to empower women, my journey has been one of growth and unexpected turns. It's a journey that continually reinforces my belief in the transformational power of photography. Not just as an art form, but as a tool for empowerment, self-love, and instilling confidence.
---
Copyright All rights reserved © 2014 - 2023 Matthew Hamm | Belle-Vous Photography
4 Fryer Close Bellbowrie 4070 QLD Australia
Brisbane | Sunshine Coast | Gold Coast | Toowoomba | Ipswich
Privacy Policy | Safe Space Policy | Terms and Conditions | Feedback