Your privacy is important
If you have a jealous or possessive partner or a job that would be in jeopardy if your boudoir photos were found by your co-workers. You have no need to worry, your images will be kept 100% private forever.
I worry about it so you don't have to!
Hi there, I hope looking through my portfolio had gotten you excited about doing your very own boudoir session with me. In case if you were wondering all the images on this website and my social media accounts are of women that have signed a model release allowing me to share their photos online. I have great respect for the women I have photographed, and their privacy is one of my top priorities. Over the years, I have gained a reputation for discretion.
YOU are in control Of Your Photos
When I take boudoir photographs of you, I take many measures to keep your boudoir photos private and secure forever.
No images are ever shared without written consent from you. I have received permission from each woman to post her pictures online. I will never publish any photos without written consent. Some of my clients are super excited to share and show off their beautiful boudoir images, and others are not due to profession or community commitments. No matter what you decide, I will fully respect your decision.
I have earned an excellent reputation with my clientèle for being discreet. No matter if you are a celebrity or a Mum, your images are safe with me. I value your right to privacy. I know it can be a big ask to trust someone else with your private photos. A non-disclosure agreement can be signed upon request if you wish.
No need to worry about your photos showing up online at any time in the future. All my photos and backups are stored on encrypted hard drives, so in the unlikely event of loss or theft of my hard drives, your boudoir pictures will still be secure.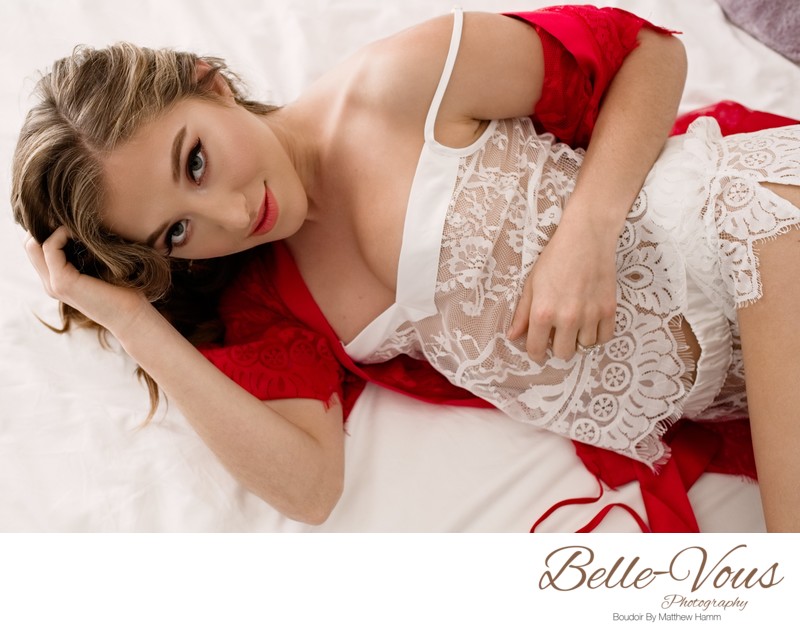 ---
Copyright All rights reserved © 2014 - 2023 Matthew Hamm | Belle-Vous Photography
4 Fryer Close Bellbowrie 4070 QLD Australia
Brisbane | Sunshine Coast | Gold Coast | Toowoomba | Ipswich
Privacy Policy | Safe Space Policy | Terms and Conditions | Feedback