What Not To Wear
As you prepare for a boudoir photoshoot, it's important to consider what to wear to make you look and feel your best. But it's equally important to know what not to wear. Wearing unflattering clothes can make you feel self-conscious and affect the outcome of your photos. To help you make the most of your boudoir photoshoot, we've put together a list of unflattering clothes to avoid.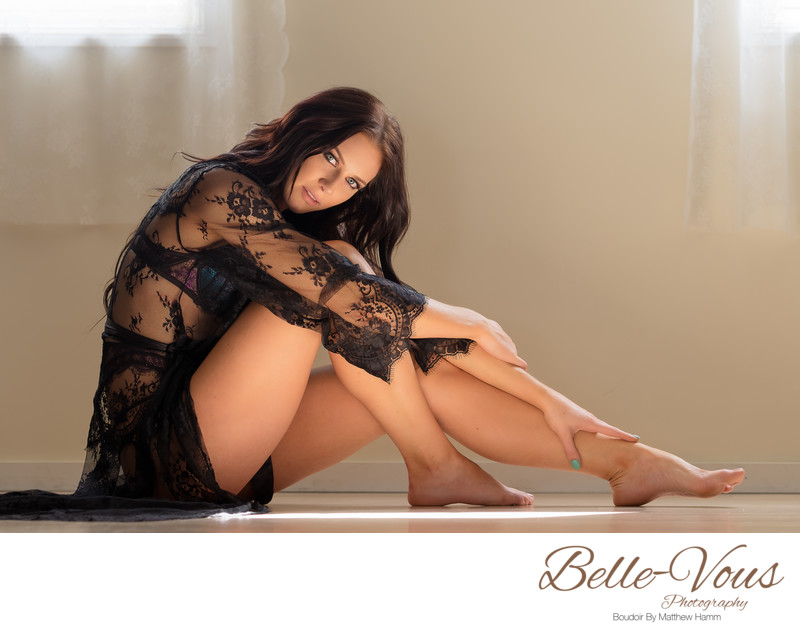 Ill-fitting lingerie
Wearing lingerie that is too tight or too loose can be uncomfortable and unflattering. Your lingerie should fit you perfectly to give you the desired look and feel. Ill-fitting lingerie can result in visible bulges or unflattering lines.
Bold prints and patterns
While patterns and prints can be fun and playful, they can also be distracting in boudoir photography. The focus of your photos should be on you, not on the patterns or prints on your clothes. Solid colours, neutrals or pastels are always a good choice for boudoir photoshoots.
Baggy clothing: Baggy clothing can be comfortable, but it's not flattering for boudoir photoshoots. Your photographer needs to see your body shape and curves to capture the best shots. Wearing baggy clothes can make you look shapeless and hide your best features.
Clothing that doesn't complement your body type
Everyone has a unique body type, and it's important to choose clothes that complement your curves and highlight your best features. Wearing clothing that doesn't flatter your body type can make you feel self-conscious and uncomfortable.
Worn out or stained clothes
You want to look and feel your best during your boudoir photoshoot. Wearing worn-out or stained clothes can make you look sloppy and detract from the beauty of the photos.
By avoiding these unflattering clothing choices, you can ensure that your boudoir photoshoot will be a success. Your photographer will be able to capture your best features, and you'll feel confident and beautiful in your photos. Remember, your boudoir photoshoot is all about you, so choose clothing that makes you feel your best.
---
Copyright All rights reserved © 2014 - 2023 Matthew Hamm | Belle-Vous Photography
4 Fryer Close Bellbowrie 4070 QLD Australia
Brisbane | Sunshine Coast | Gold Coast | Toowoomba | Ipswich
Privacy Policy | Safe Space Policy | Terms and Conditions | Feedback