Brisbane Boudoir Photographer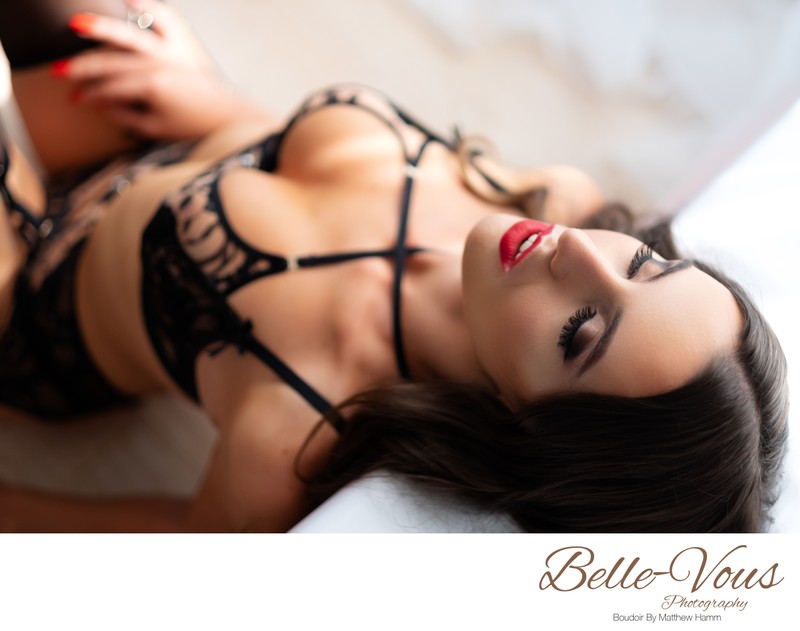 "My mission"
I strive to provide an extremely fun boudoir experience as well as photos that will blow your mind.
Every woman is beautiful and my goal is to make each and every one of you feel hot, sexy and gorgeous.
I want you to feel like a supermodel and I'd love to create sensual photos for you. My team and I will love to guide you each step of the way to ensure you feel pampered, relaxed and excited about your photoshoot with Belle-Vous Photography.
Beautiful. Strong. Powerful.
Empowerment
Once you step into my studio, age and size vanish. I've had women in their 20s - 60s in for a boudoir photoshoot! Modern boudoir photography is all about self-love, self-empowerment and inspiring others to do the same. Fall love with who you are now, in your own skin.
Women are amazed and blown away when they get to see their photos for the first time. My sessions are relaxed, fun, and an abundance of laughter! It's a day to do something just for yourself that you are well deserved.
This is for all women, married or single. Everyone can rock a boudoir photo shoot. Do it for yourself to document your beauty and confidence.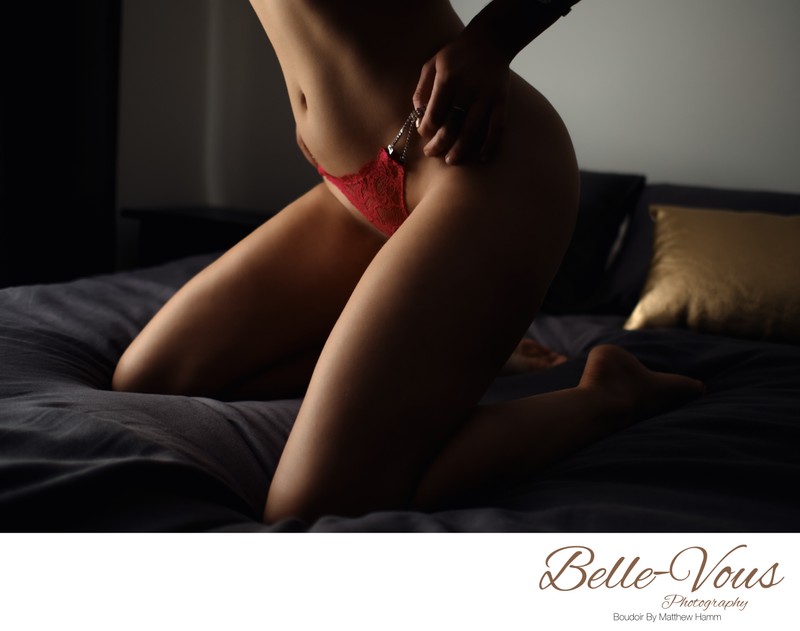 A Confident Woman Can Conquer The World
Expand your confidence
This is all about you! Whether you are excited, slightly apprehensive, or both, remember your boudoir photos are all about you, even if your photos are going to be a gift for someone else. This is an experience every woman should have! Your beauty begins within. Your true beauty will radiate through your newfound confidence. I can see that first sparkle through my lens, the instant when you find your spirit and faith in yourself.
I will guide you every step of the way throughout the photoshoot. Importantly, this experience will amaze you with irresistibly sexy photos that capture your true beauty!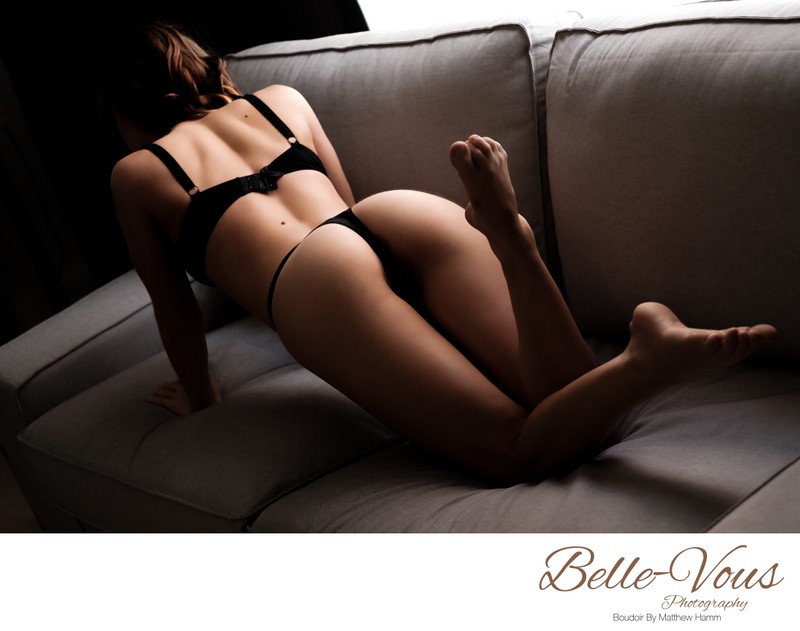 Following The Rules Is Boring, Bad Girls Have More Fun!
---
The Transformation

All of my boudoir sessions include a full makeover by my professional makeup artists! By the end you will be feeling like a goddess.

The makeup session begins with a quick consultation with one of my makeup artists. You two will discuss stuff like your skincare routine, everyday makeup routine, How much makeup you feel comfortable wearing, and discuss the overall vibe you have dreamed of achieving for your photos. Allergies like latex or any other sensitivities you may have will be discussed, as we take those very seriously.
---
Before and After

I already know what you have been thinking... These women are hot AF, Yes, they are hot AF, but they just like you! They are wives, mothers, friends.

These women are your local doctors, nurses, business owners, hairdressers, lawyers, teachers, baristas, and even stay-at-home mums! They all have stepped out of their comfort zone to treat themselves to a luxurious, transformational boudoir experience.




Do this If you have been thinking...

I'm tired of the sabotaging, negative self-talk. It's time I begin to love, embrace and accept my body.

I do so much for others and am always on the back burner. It's my time I do something for myself.

It's about time I see what all of my loved ones see when they look at me.

It's time I remind myself that I'm hot as fuck.

I'm ready to step out of my comfort zone. I want to know that I am sexy and still be a mum & wife.






---
---
Outfit Ideas
The easiest and most obvious boudoir outfit suggestion is lingerie. Boudoir photography is just sexy lingerie photos, right? While lingerie is the classic choice, It's not the only one.
Boudoir outfit ideas for your photo session don't need to be a huge hassle! All you have to do is concentrate on finding things that flaunt the things you love about yourself.
---
Welcome To My Brisbane Studio
---
Pricing Information

I have many packages available, and I'm also happy to make you a custom photography package. Packages start with small albums and digital images . À la carte pricing is also available. Just ask me what you're looking for, I'll be more than happy to help find exactly what you want.



---
I'm Matthew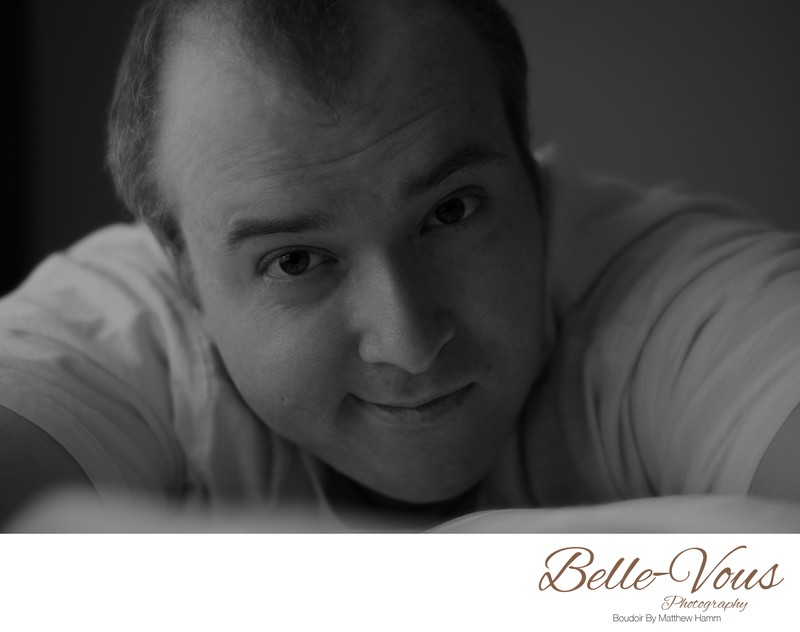 The awesome person behind the camera
If you like intensely sexy photos, I'm your person
I can bring your dreams into reality. I'm artistic, unique and a bit of a goofball. I additionally have an enthusiasm for storytelling through images.
---
Serving the greater Brisbane area
My studio is based in Bellbowire, but I do also serve the whole Brisbane area from Redcliffe and Morayfiled to the north. Wynmum and Redland Bay to the east. Beenleigh and Browns Plains to the south. Indooroopilly and Mount Ommaney to the West.
Many women also travel from the wider South East Queensland area from the Sunshine, Gold Coast and Toowoomba for their boudoir photo needs. If you live in Queensland I'm the photographer for you! I can't wait to meet you and chat about how you what your pictures to look like.
---
Let's chat
Do this for yourself (and if your partner gets to enjoy photos of you looking super hot, then that's a nice bonus)
Fill out the form and I'll get back to you as soon as I can!
0458 187 007 | info@bellevousphoto.com
---
Copyright All rights reserved © 2014 - 2021 Matthew Hamm | Belle-Vous Photography
4 Fryer Close Bellbowrie 4070 QLD Australia
Offering Boudoir, Fine Art Nudes & Erotica
Brisbane | Sunshine Coast | Gold Coast | Toowoomba | Ipswich
Privacy Policy | Safe Space Policy | Terms and Conditions | Feedback