Misconceptions About Boudoir Photography
Boudoir Photography is still relatively a new thing in mainstream photography, but the concept of boudoir artwork is almost as old as history itself. Being so new there is still a lot of misconceptions on the modern interpretation of boudoir image
Boudoir sessions are not just for women that are married or engaged.
There are so many women interested in doing a boudoir shoot but one the biggest misconception is you need to be married or engaged in doing a boudoir photo shoot. You might be surprised to hear a lot of my boudoir session clients are single. What's that I hear you ask? "why are these women doing a boudoir shoot if it's not a gift for their man?" Well, it is true a lot of women give their boudoir albums as a gift to their significant other, but there are also women who book a boudoir session just from themselves.
During my photo shoots, I show the image on the screen on the back of the camera to my clients and most of the time it's "WOW, I look so beautiful I can't believe that's me!" This is before any photoshop editing has been done. Single women that book boudoir sessions are doing it because they want beautiful professional images of themselves for themselves. Boudoir images have the same effect as wearing beautiful gold jewellery or a stunning outfit; it's a confidence booster. The photos from boudoir sessions will make you feel free and feminine.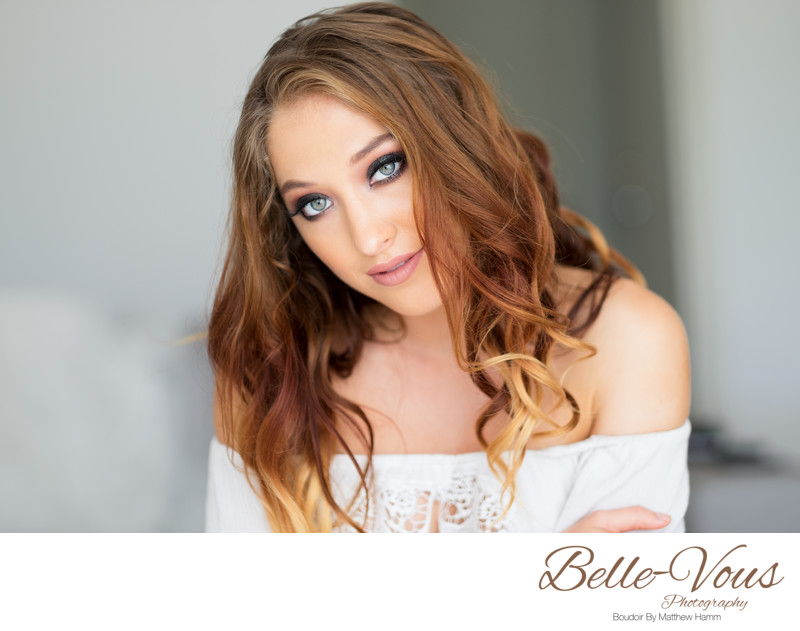 Boudoir sessions are not sleazy and tacky
There is a misconception that images from boudoir sessions are inappropriate, sleazy and tasteless and are only for those types of women. The style depends on your photographer. But myself I don't like photographing women in unrealistic ways. I don't want to make you act or dress in a way that's not you. Wear what makes you feel beautiful. Don't buy lingerie just because you think you will feel great in. Buy lingerie you know you feel great in and can see yourself wearing in real life. Your boudoir images are gifts to yourself.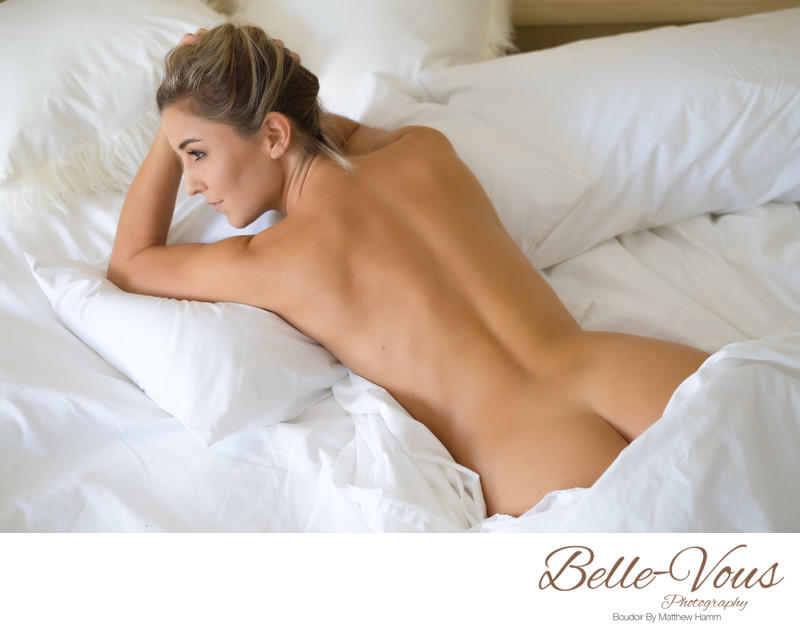 You must get naked
No, you don't need to be naked. You can do your whole boudoir session fully clothed if barely there lingerie isn't your style. If you do decide to have, a few nude shots taken towards the end of your session be sure to be in good communication with your photographer. You are at your most vulnerable during these last few shots. Talk to your photographer. We are not here to judge you so tell us if you feel self-conscious about any part of your body or if you start feeling uncomfortable and want to stop.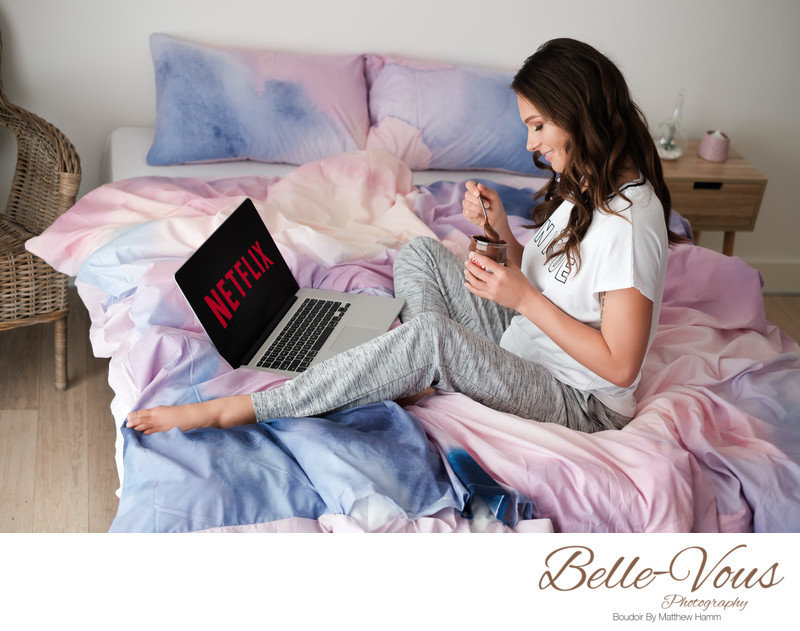 You need overwhelming sex appeal
The modern interpretation of boudoir is all about finding out what your femininity looks like. Not trying to twist you into what the media thinks you should be. Boudoir sessions are all about capturing what makes you unique. Your curves. Your smile. Everything that makes you beautifully unique and perfect.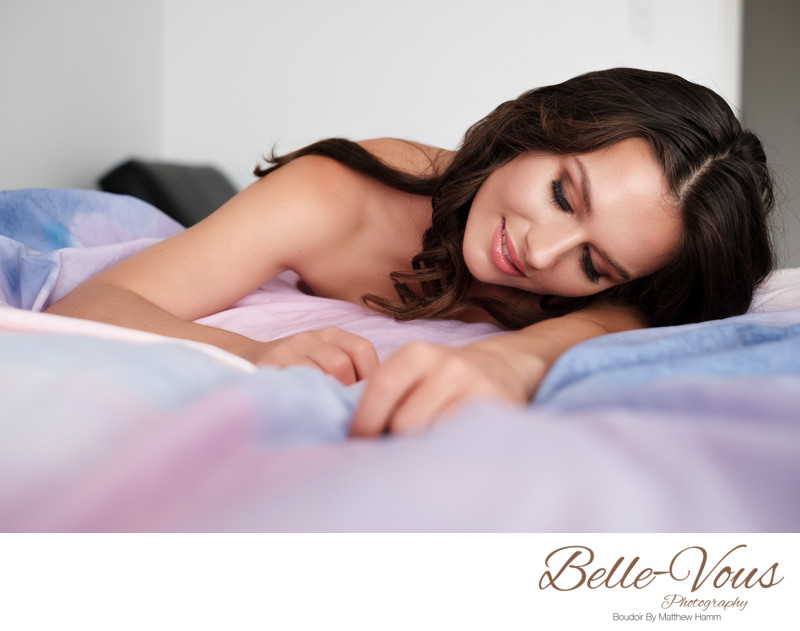 I'm going to be all alone with the photographer
During all my shoots at Belle-Vous Photography, my makeup artist is always in the room to help with fixing of makeup or hair. Also, most of the time clients bring along a friend during my boudoir sessions. It's great to have a friend there to support you and make a party out of it. It's great to someone close to you and offers support during your session. Boudoir photography is so common now it's normal to bring a friend along.
---
Copyright All rights reserved © 2014 - 2023 Matthew Hamm | Belle-Vous Photography
4 Fryer Close Bellbowrie 4070 QLD Australia
Brisbane | Sunshine Coast | Gold Coast | Toowoomba | Ipswich
Privacy Policy | Safe Space Policy | Terms and Conditions | Feedback