Are Nude Boudoir Photos Sexy?
GETTING NAKED!
By All means, boudoir photos in lingerie are sexy while also they make a wonderful gift to give yourself and your significant other! But nude boudoir?
First, I recommend you check out my gallery, before you make up your mind about nudity in your boudoir images.
Many women have asked, "do I have do be naked?" My answer to this is no. You will look and feel as sexy even if you choose to not be photographed nude.
TO BE NUDE OR NOT TO BE NUDE
That is the question that many women just like you have asked themselves when booking a boudoir session. It's important to say that I never pressure anyone to get naked. It's important to me that you feel comfortable and you get to set the flow of the session. Posing nude is totally up to you.
IMPLIED NUDES VERSE FULL NUDES
I definition of implied and full nudity changes depending on which photographer you ask. For me, implied is the feeling of nudity while not actually showing anything. A great example of my style of implied nude is this photo
GETTING NAKED!
For this photo, she was wearing lingerie bottoms, and she tucked her bra straps down, so she looked like she was completely nude under the sheets.
I find explicit nude photos unsettling, even when I take nude photos, I trust my instincts.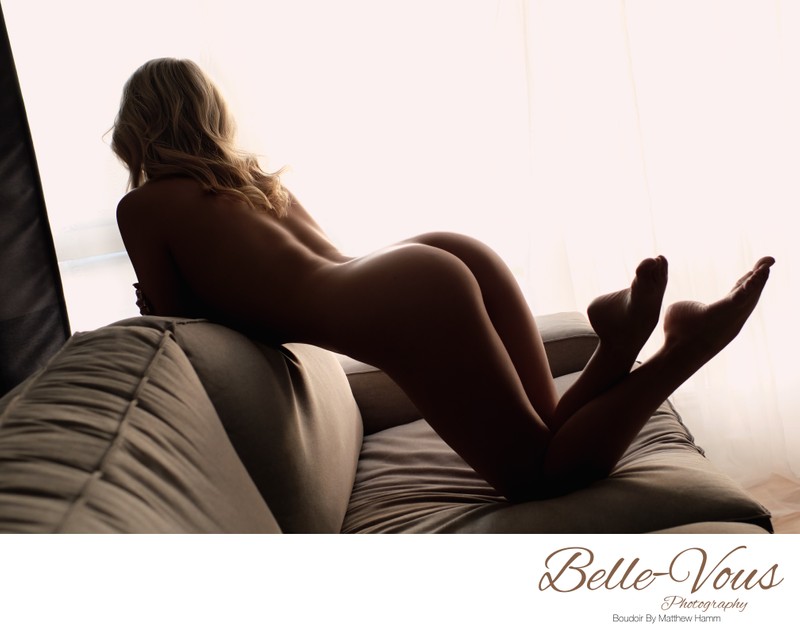 When taking full nude boudoir photos, I still prefer not to show too much like with this photo. She is completely naked but with strategically placed arm and where I was standing. We get a super tasteful and classy nude photo. Most of the women I photography chose to do implied nudes and a few nude boudoir photos at the end of there photography session. A boudoir session is a step out of many women's comfort zones, but you will never be coerced to step to far.

Location: Brisbane Queensland 4000 Australia.

Keywords: Sylph Sia (32).






---
Brisbane Boudoir Photographer | Copyright © 2021 Matthew Hamm | Belle-Vous Photography | All rights reserved | 0458 187 007 | info@bellevousphoto.com
4 Fryer Close Bellbowrie Brisbane
Brisbane | Sunshine Coast | Gold Coast | Toowoomba | Ipswich | QLD Australia
Privacy Policy | Safe Space Policy | Terms and Conditions | Feedback