Bridal Boudoir Experience
Bridal Boudoir Experience
The Best Pre-Wedding Confidence Boost & Gift for your Spouse
Hey Bride!
As your wedding day grows nearer, you are probably seeking for the best wedding present for your fiancé! Something that can be romantic, a wee bit sensual, but yet fun. This is where a bridal boudoir photo shoot comes into rescue the day!
A boudoir experience will provide your groom a fun look into the more sensual side of oneself while also connecting with you on a different level! There is also a never better time to have a boudoir experience done than right before your big life-changing day. You're going to be getting in that dress and standing in front of dozens of people, so why wouldn't you want a little secret self-esteem boost beforehand? At your bridal boudoir session you get to reconnect with your body and see that if you can rock your boudoir session, you can rock your wedding attire on your big day!
What is Bridal Boudoir Photography?
It's excitement. It's beauty. It's empowering.
Boudoir photography helps women of all sizes, shapes and colours see how beautiful they indeed are, and lets you see how the love of your life sees you. Everyone has a story. Let me tell yours.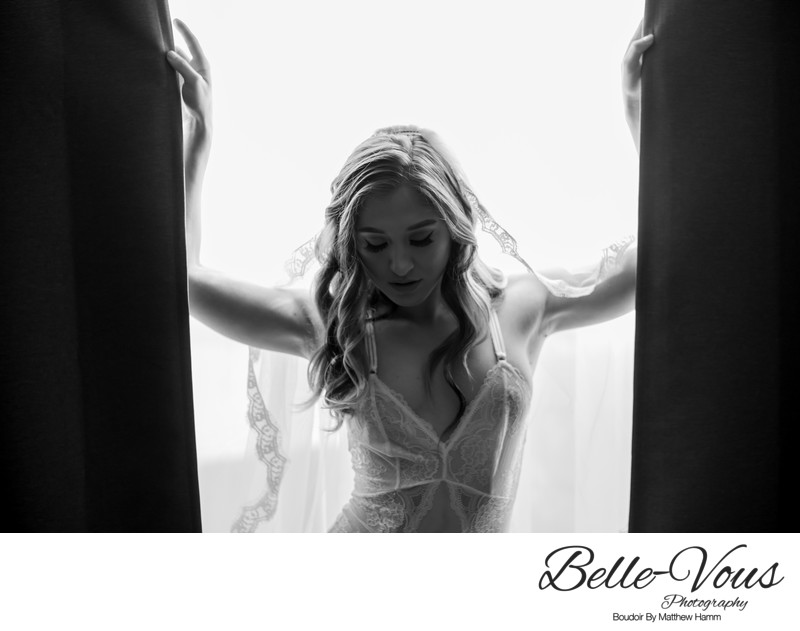 Are you ready to feel beautiful?
Boudoir Experience




What the session includes:

All-day In-Studio Shoot
Professional Hair and Makeup
Unlimited Outfit Changes
Same-day Photo Reveal

Print Menu

My prints are A La Carte so to best fit your needs!

10x10 Leather Album
12x12 Leather Album
Portrait Keepsake Box with 15 8x10 prints
Canvas 16x24
Canvas 20x30
Additional Digital Photos
See one of my clients bridal boudoir experience
Lucy's Bridal Boudoir Album Layout
The Best Wedding Gift for your Spouse!
Articles About Bridal Boudoir
Are you ready to talk more about your boudoir experience?
---
Brisbane Boudoir Photographer | Copyright © 2020 Matthew Hamm | Belle-Vous Photography | All rights reserved | 0458 187 007 | info@bellevousphoto.com
4 Fryer Close Bellbowrie Brisbane
Brisbane | Sunshine Coast | Gold Coast | Toowoomba | Ipswich | QLD Australia