Boudoir Boudoir is the Perfect Engagement Gift
5 Reasons Why a Boudoir Photoshoot is the Perfect Engagement Gift for Your Husband
If you are wondering what to give to your future husband as an engagement gift, a boudoir photo shoot could be the best way to surprise your partner. Boudoir sessions are all about making you feel powerful and confident. My sessions included a bit of everything. From conservative sweet and innocent to sensual and intimate artistic nudes. All you need is a professional photographer. We'll organise the makeup artist and hair stylist for your session; all you need to do is bring a few outfits. If you don't feel ready yet, here are five reasons why a boudoir photo shoot is a perfect gift for your future husband.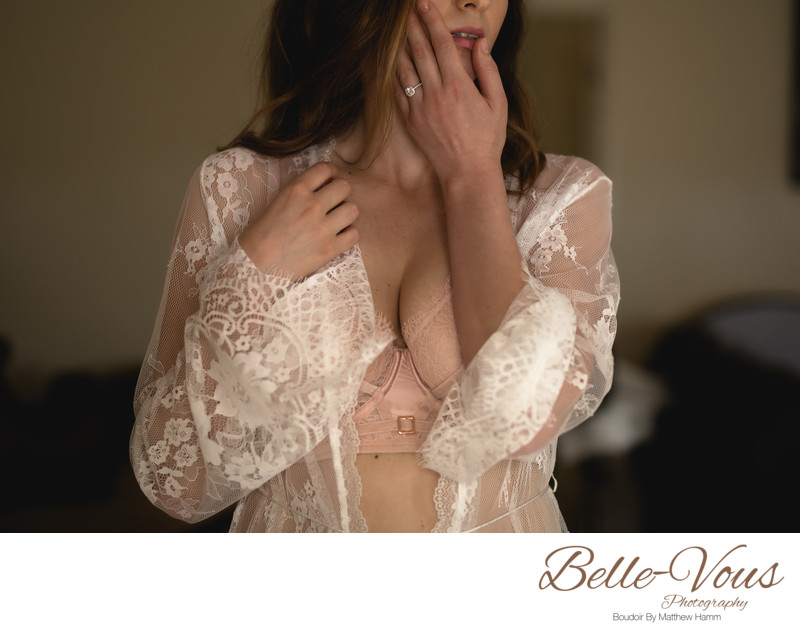 1. You Will Feel More Confident
For many women, posing in lingerie in front of a stranger and taking pictures is way out of their comfort zones. And this is exactly the risk that you need to take to see yourself in a whole different light. Wear what makes you feel sexy, treat yourself, hire a professional photographer, and just give yourself a chance during this intimidating moment. All you need to do is be confident. If you believe that you are beautiful, other people will think the same thing too. When you look at the pictures, you'll see that you look even more beautiful through the lens of a photographer than when you look at yourself in the mirror. That's exactly how your husband sees you. Not only those pictures but also this fantastic boost of self-esteem is exactly what you need to take your relationship to a whole new level.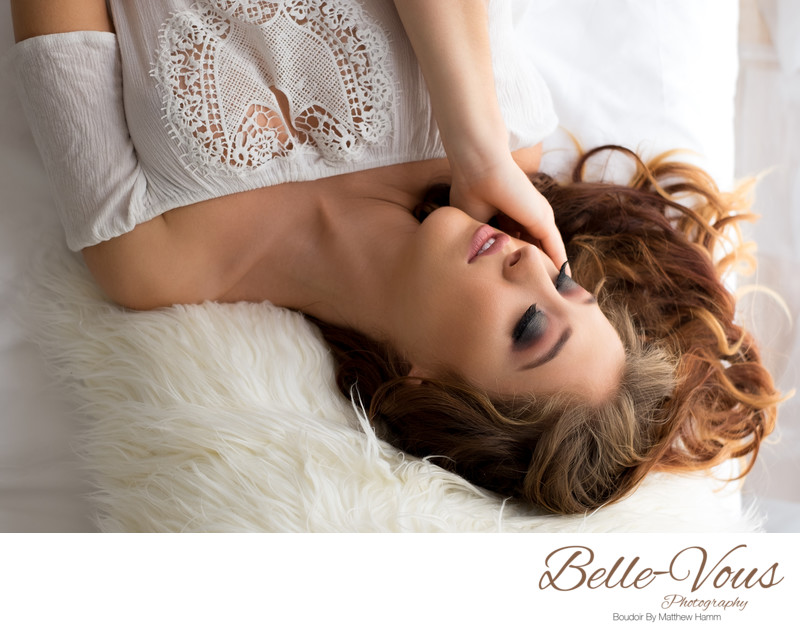 2. You Will Look More Beautiful Than Ever
He already thinks that you are the most beautiful woman in the world. It is time for you to understand it by looking at yourself through his eyes with the help of a professional photographer. Our professional makeup artist and hair stylist will make such a difference that you will want to have them by your side every day. We will also be able to advise you on how to pose to make your body look better so you can shine under the spotlight. Then, a little retouching is all you need to erase the small flaws that your future husband doesn't even see. This team of amazing artists is every model's little secret. With their help, you'll quickly see that you could be the girl on the cover of the magazine too. Your future husband loves how beautiful you are even when you wake up in the morning, and you'll take his breath away with these fantastic pictures.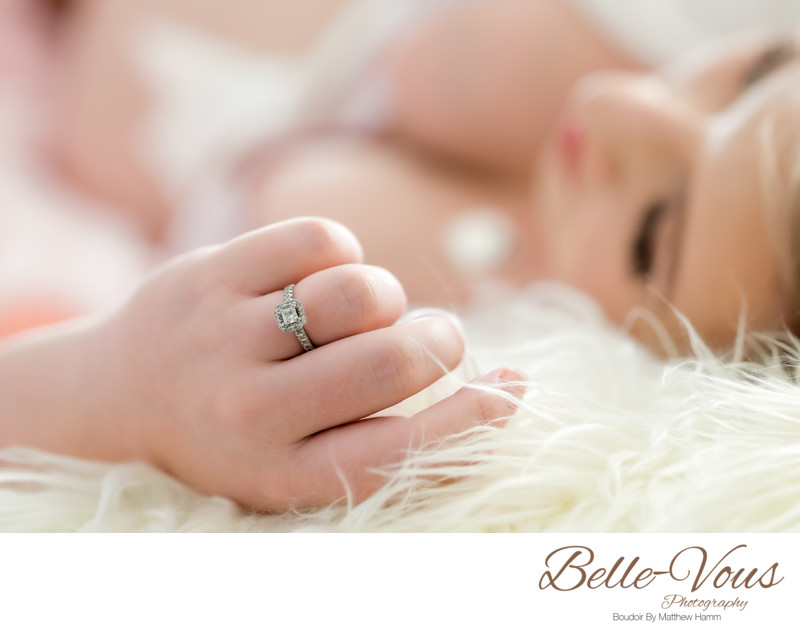 3. You Will Treat Yourself
A boudoir photo shoot is not only a gift for your husband but also a gift for yourself. That's because you will have the opportunity to go shopping for the best-looking lingerie that you never dared to wear. Our makeup artist and hairstylist will transform you into a model while you're relaxing in the makeup chair looking at yourself in the mirror being transformed into a model. Then, all you'll have to do is look beautiful in front of the camera, which just means being yourself. It is like a day at a private spa, with memories that you will have the chance to keep forever. Boosting your self-esteem is the greatest treasure that you can give to yourself. This boudoir photo shoot is a moment for you and only you. Using it as an engagement gift is just a perfect excuse to treat yourself.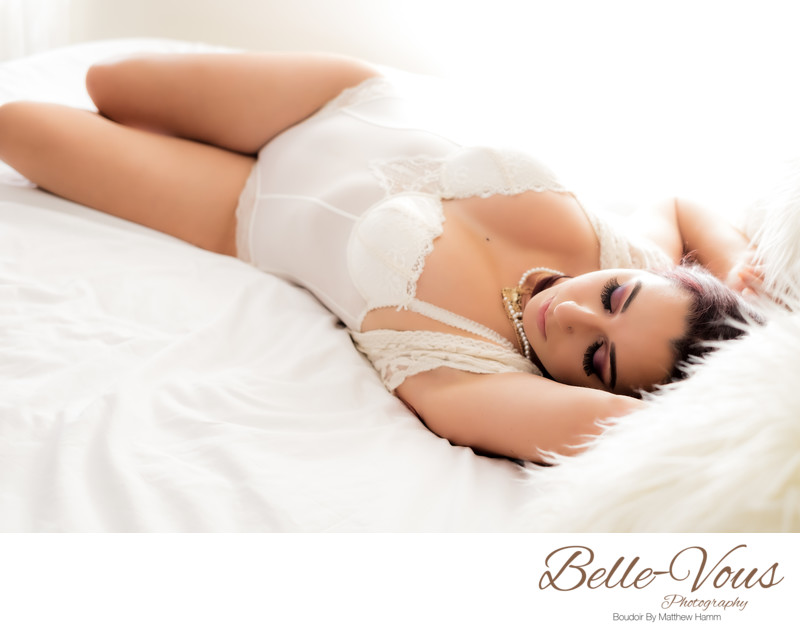 4. You Will Be Prepared for Your Wedding
You are already getting prepared for your wedding, which will probably be one of the best days of your life. It means you are probably getting some skin treatments, went to the spa, and trying to get in shape. And let's not forget about the gorgeous smile that you have now that you know that your soulmate wants to spend the rest of his life with you. You probably look more beautiful than ever, and this is the reason why you want this moment to stay in his mind forever. The best way to do this is a boudoir photo shoot by a professional photographer, a makeup artist, and a hair stylist. This little photo shoot is the best way for you to see what they can do. You will be so pleased with the help of this fantastic team that you'll want to hire them for your wedding too. And why not wear your amazing outfit again on your wedding night just to surprise him?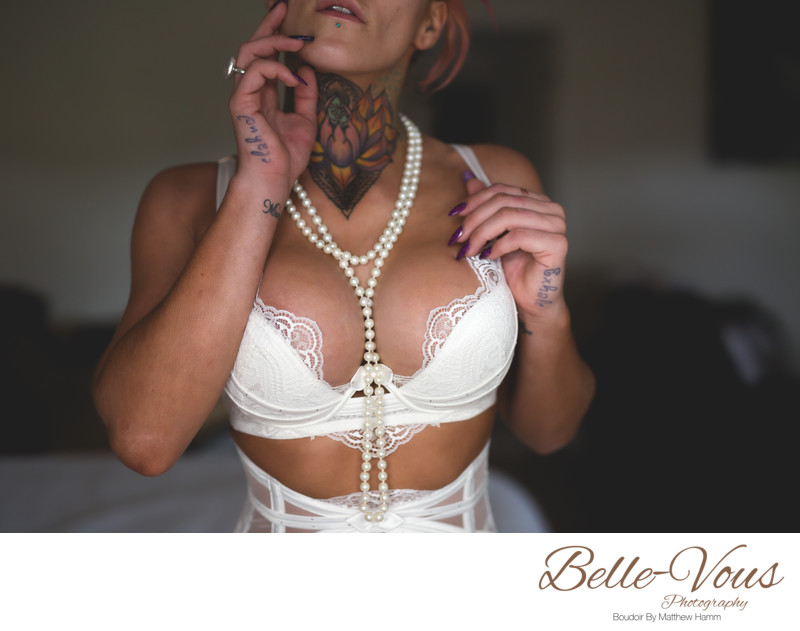 5. You Will Be His Forever

Getting married means that your promise that you are going to stay with this person forever. Words fly away, writing remains, and pictures will never leave your mind. When you grow old together, you'll want him to look back at this engagement gift and remember why he chose to marry you. He'll secretly keep the intimate pictures you in his phone so he is always close to you, he'll know that you are his and no other man will ever get the chance to see you in the same way he does. It is also a symbol of trust, as you are exposing yourself to no one else than him, and you know that he will keep this little secret between you and him. With this boudoir photo shoot, he'll always look at you like he did on the day when he decided to marry you. A picture can say a thousand words, but this one will only say: "I love you."




Are you ready to do a boudoir session for your future husband? There are many ways you can make the photos a perfect engagement gift like having a little black album made or hanging the pictures on the wall of your bedroom, or only letting him look at the sexy images on his phone. If you are ever interested in this photo shoot, don't be shy to contact us. Live a whole new experience that you'll never regret.

Location: Belle-Vous Photography - Boudoir Photography Brisbane - 4 Fryer Close Bellbowrie QLD 4070.

Keywords: Black and white (228).

1/125; f/1.8; ISO 400; 50.0 mm.






---
Brisbane Boudoir Photographer | Copyright © 2019 Matthew Hamm | Belle-Vous Photography | All rights reserved | 0458 187 007 | info@bellevousphoto.com
4 Fryer Close Bellbowrie Brisbane
Brisbane | Sunshine Coast | Gold Coast | Toowoomba | Ipswich | QLD Australia
Privacy Policy | Terms and Conditions | Feedback